We are big fans of these healthy chocolate bars from Funky Fat Foods! These healthy snacks are made with just three ingredients: cocoa, erythritol and powdered MCT oil. They are organic, sugar free, rich in healthy fat.
In addition to the healthy fats from cocoa, Keto Cacao bars contain the ideal KETO RATIO of 4:1 (fat in relation to protein + net carbs). MCTs are good fats that are quickly absorbed into the body, where they are readily available for fat burning or ketone production. This makes the Keto Cacao bars excellent as a snack to get some quick energy.
High-quality, organic ingredients

Suitable for vegans

Soy, sugar and corn free
Non GMO

Fits within a low carb, paleo, LCHF and ketogenic diet

Available in coconut, hazelnut, white and dark

A box contains 10 bars of 50 grams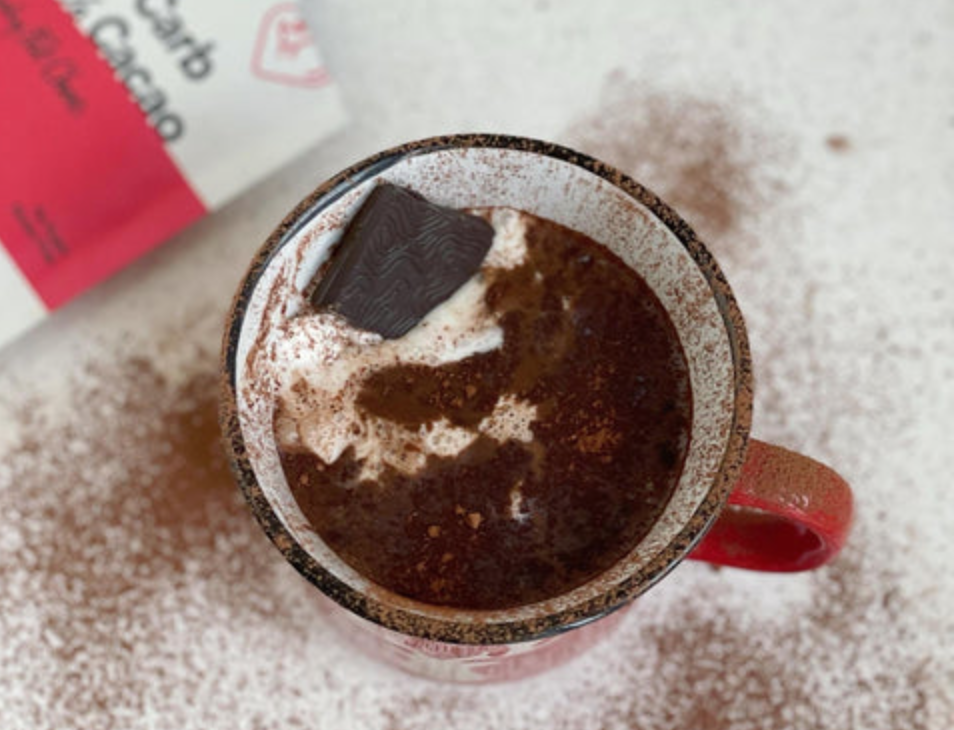 Healthy chocolate milk
Ingredients (makes 2 cups)
25g (half bar) of Funky Fat Choc Dark (or another flavour you like)

140ml thick coconut milk (> 70% coconut)

3 tbsp pure cocoa powder

1/4 teaspoon ground cinnamon

1/4 teaspoon vanilla (vanilla bean seeds)
Instructions
In a saucepan, melt the chocolate over low heat.

Raise the temperature to medium heat and add the coconut milk, cocoa powder, cinnamon, vanilla and erythritol. Stir constantly for 10 minutes.

The chocolate will thicken as you stir, although it may seem very liquid at first. Lower the heat and continue stirring for 5 more minutes.

Serve the hot chocolate in 2 mugs, then add the cold coconut cream on top (if you want) and sprinkle it with extra cocoa powder or cinnamon.
This recipe is from Eli from Chocolate and Avocado.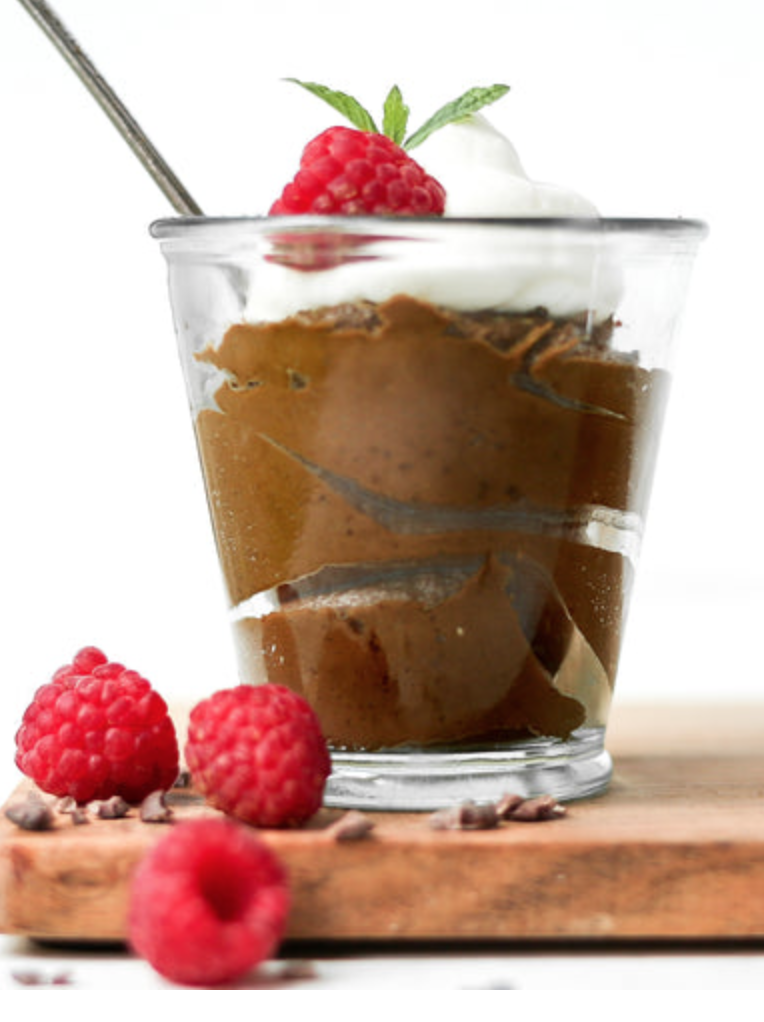 Keto Chocolade Mousse (vegan)
Ingredients
(4 servings)
Instructions
Simply combine all of the ingredients in a food processor or blender and pulse until smooth. If you do not have access to a blender or food processor, start by mashing the avocado until it is completely smooth before adding the other ingredients. Whisk until thoroughly combined and smooth!

Divide the mixture among 4 glasses and chill for a minimum of 1-2 hours.

Serve with coconut whipped cream, raspberries or topping of choice!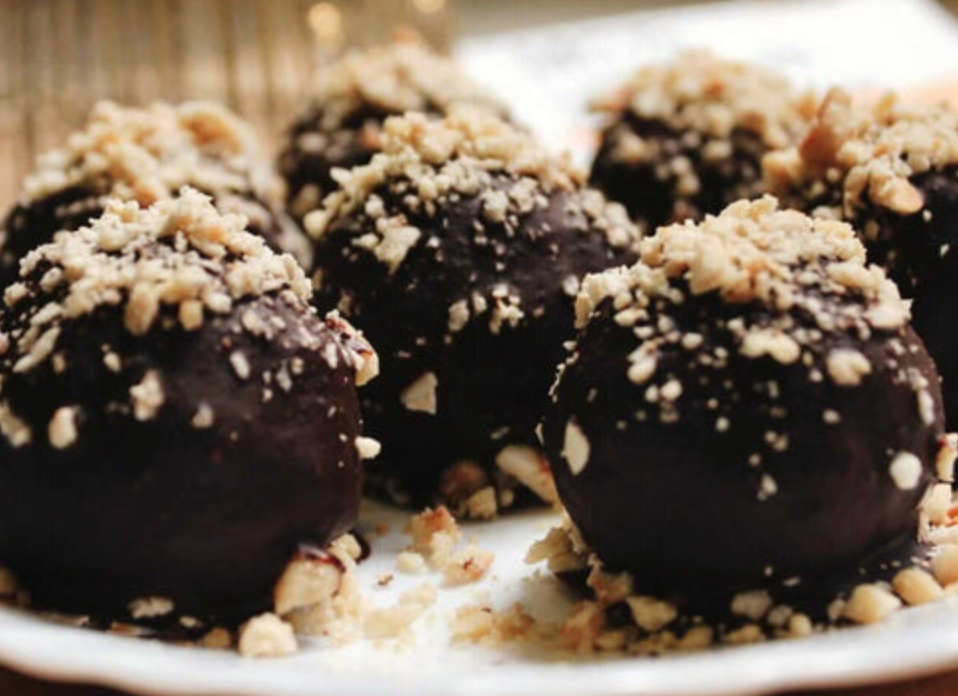 Keto Profiteroles
Ingredients
150g Almond or hazelnut Butter

100g sugar-free shredded Coconut

4 tbsp sweetener (Erythritol)

2 tablespoons sugar-free maple syrup

170g Funky fat chocolade Dark of Hazelnut

50g Coconut Oil

Crushed Hazelnuts

Pink Himalayan Salt



Instructions
Melt the chocolate & coconut oil together in a bowl in the microwave at 30 sec bursts (careful it can burn!)

In a separate bowl, mix the nut butter with the shredded coconut and 2 tablespoons of the sweetener (you can add the maple syrup here if you have some).

Add 2 tablespoons of sweetener and salt to the chocolate & coconut oil bowl . Mix well.

Make small balls of the shredded coconut mixture, pressing well, and sink them in the chocolate bowl to cover them.

Place them onto parchment paper and sprinkle the crushed hazelnuts over them.

Place them in the fridge for at least 1 hour before serving.